Paul Ferri's Recommendations
Back again for another home purchase
Anna Pavin
The Annex, Toronto & Mississauga, ON
I have had the pleasure of knowing Paul for twenty years. He has helped me with three transactions during that time, including downsizing to a condo.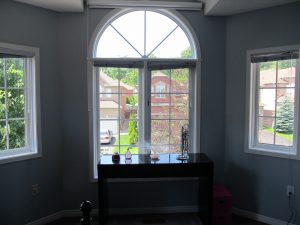 Paul is extremely knowledgeable. He genuinely cares, and this is demonstrated in going above and beyond. He even hired three different photographers when I sold my home and bought a condo. Paul and his wife went shopping to buy articles to stage my home. I still use the bench nearly nine years later!
Thank you, Paul, for all the help and patience you have demonstrated over the years!
---
A newcomer to Canada
Mosesraj R
Mississauga, ON
I consider it a privilege to have known Paul while we landed in Canada. For a newcomer like me, the time Paul spent helping me understand this new country and guide me was simply awesome. He was thorough, well-organized, honest, and prompt in all he did. Above all, he was caring for us all through the process. He well researched everything available in the market. We could not have asked for anything more.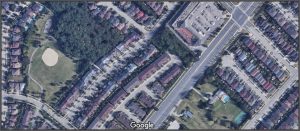 ---
A review of Paul Ferri, Broker
Daniel Vijayakumar
Mississauga, ON
Paul has faithfully served me and my family over the past 10 years for all of our real estate needs. But he has topped his already great service record by finding me a best-fit tenant for my condo.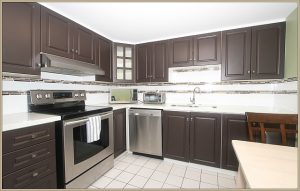 We benefited from his impressive knowledge of legalities, his keen insight when finding and screening prospective tenants, and his hard work preparing tons of (digital) paperwork around the clock. He also provided great and reasonably priced contacts for home repairs and house cleaning. We are very grateful to Paul for his excellent service and look forward to working with him on a future project.
---
First-time Home Buyer
Paul Vijayakumar
Mississauga, ON
Paul helped us to buy our first home in Canada. He was transparent. He was tireless in showing many options. He always presented the pros and cons of each option. He never oversold any option. Later he helped my daughter to buy her first home in Canada.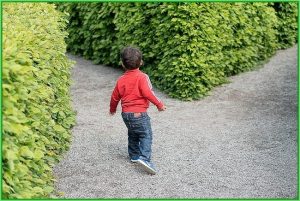 This is the 1st of 2 recommendations from this client
---
My Yorkville condo investment
Yakub Dawood,
Yorkville, Toronto, ON
To whom it may concern. Real estate agent Paul Ferri I have known since 2015.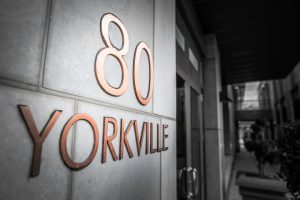 He is very knowledgeable and professional. He has provided the requested information in a detailed and understandable manner. This helped to make correct decisions for both tenant and landlord. This enabled both tenant and landlord to stay together with confidence longer. Any issues (landlord/tenant) were resolved amicably.
---
Helping an elderly friend
Paul is my Father's cousin so I have known him personally all of my life. My father and his wife have an elderly friend who did not want to leave her forever home in Etobicoke but unfortunately was forced to due to health and mobility concerns. Paul did an amazing job getting our friend moved from her residence of 50+ years. We couldn't possibly have done it alone. There was an abundance of stuff in the house collected over those years that they had to either donate or dispose of and they took care of this in an extremely efficient and timely manner with little or no disruption to our family. There was also painting and cleaning that had to be done to sell the home and he took care of hiring the help for all of this. They did an excellent job of getting the home ready for sale and it sold very quickly. He made it a very easy transition for our friend and completely stress-free for us. She is now happy and safe in a retirement home suggested by Paul.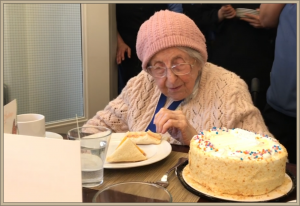 We highly recommend Paul and his team.
---
A downsizing story
Marilyn S.
Applewood, Mississauga, ON
A friend and real estate agent. What a wonderful combination. What more can you ask for? I first met Paul and his lovely wife when they were selling Christmas cakes to support the Rotary club. When my health situation changed, I knew it was time to move to a retirement home.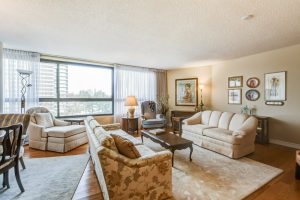 I thought of Paul immediately. Living in the same condo (Applewood Landmark) made it very easy to interact. From the time I started interacting with Paul on the sale, he was very knowledgeable, supportive and genuinely caring. He even joined a team of neighbours who bought groceries for me since I am no longer able to drive. He looked into getting an appraisal for my antique pictures, worked with me on computer problems and answered all my real estate questions. He kept me informed at all times and kept me calm through all of the situations that came up. He arranged for the lawyer to visit me for closing and many more things too many to list.
Thank you Paul for being there for me.
Marilyn S.
---
A grateful landlord
Jean Herbert-Mcphee
Applewood, Mississauga, ON
I would like to thank you for your excellent work ethic and diligence in renting my condominium. It was rented within a short time frame and during the Covid-19 Pandemic. Your research into Rental Units of similar size and availability in this area was of great value. Applewood Landmark's facilities were well presented through both photographic and written advertising. "Staging" of the unit was an added bonus.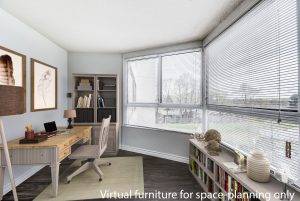 Guiding e through the entire process, from qualifying the prospective tenant to writing up the lease contract was most helpful. It was a smooth, stress-free rental experience. I found you to be savvy, personable and knowledgeable of the market inside and out. I don't believe that I could have rented this condo as quickly or as efficiently during this time.
Once again, thank you for the tireless hours dedicated to keeping me informed every step of the way! Sincerely, Jean
---
A very happy tenant
Mike Compas
Applewood, Mississauga, ON
Thank you for the opportunity to provide an endorsement for Broker Paul Ferri.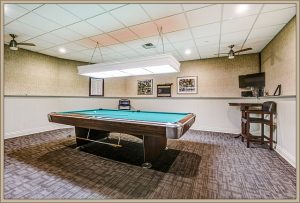 I was extremely happy with the performance level of Paul as he guided me through the negotiations to secure a recent Condominium rental property. I would put my complete trust in Paul handling my future transactions as he is a person of integrity and honour.
I would rate Paul Ferri as a 5 out of 5.
---
Happy home buyer
Paul Ferri, my real estate agent, is a top-notch professional. He goes above and beyond the usual services by providing a personal touch to really connect with his clients' needs. He really spends the time it takes to get to know his client's needs. His commitment to comfort and satisfaction every step of the way is second to none.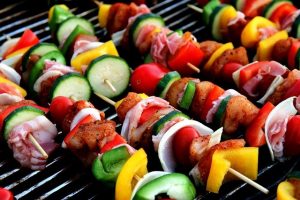 After purchasing my property, Paul visited a couple of times to see how I was doing. He gave more reports on the neighbourhood and even helped me pick out paints! He's a jack of all trades! A great value-add is his years of experience which leads to network. He seems to always know someone that can help. If you are committed to buying property, Paul will commit his patience, understanding, and passion to your search.
Editor's Note: One of the first things Mike did after moving in was set up his BBQ and enjoy fresh-cooked food.
---
A Happy Condo Buyer
Sreela Sarkar
Mississauga, ON
Paul was the best thing to have happened! From Day 1, Paul has been very patient to hear my "needs and greeds". He was never making hasty decisions, never rushing me to decide too. I could trust his feedback blindly. I had odd "must haves" and I found that he respected them, which means a lot. Thanks a lot, Paul for everything!! I am enjoying my morning sun 🌤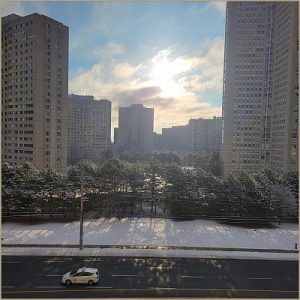 ---
Our first home
Working with Paul was simply amazing. He had a very thorough understanding of what we were looking for. He made the entire process virtually effortless. We felt so comfortable as first-time home buyers because of Paul's experience and commitment to our needs and requirements.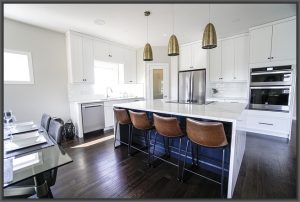 We will highly recommend Paul to our friends and family as he is wonderful to work with.
---
An appreciative detached-home Buyer
Maria Vandayani,
Mississauga, ON
I've had the privilege of working with Paul Ferri as my realtor when I was looking to purchase my first home in Canada. Paul was very patient in showing me so many houses. He is very professional and personable. He clearly takes pride in doing a great job. His knowledge about the neighbourhoods, home inspection, lawyers, home renovations and house prices helped guide me in making the right decisions.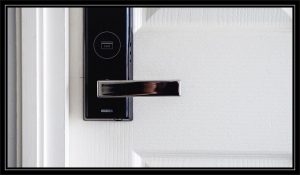 Since my home requirements were very specific, he distributed flyers to homes that matched my criteria to discover any homes before they came on the market. He created a negotiation strategy for each home I was interested in to ensure I didn't pay more than necessary. He would encourage "walking away" from any home that would be risky because of additional repair costs and expenses. Paul gladly returned multiple times with my contractor(s) to any home I liked, in order to see if my reno plans were feasible. He works incredibly hard and has a lot of experience to share and make me feel comfortable. Emails and phone calls are answered very quickly and thoroughly - you will never be left wondering what is happening. I got the best house, and Paul came after I moved in to check that everything was OK.
I would highly recommend Paul to anyone looking to buy a house. Thank you, Paul,
---
Downsize to a condo
Paul Vijayakumar
Mississauga, ON
Paul Ferri is a well of knowledge of the GTA market. He is very honest and a follower of the accepted practices.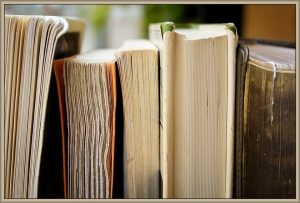 Editor's Note: This is the 2nd recommendation from Paul's client